Don't you just love shoes?!?! I know i do. In my
last post
i told y'all i bought 4 pairs all at once!!! I wanted to show you some similar pairs that i found online. This aqua pump is too cute not to buy!!! And the wedges would look uber cute with any spring dress!!! Also i wanted to share with you guys this tank top i am absolutely in love with the design!!!!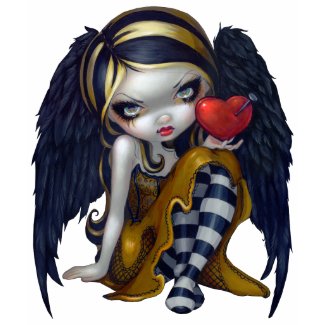 Heart of Nails SHIRT gothic valentine fairy
by
strangeling
-I did not design this.
For more:
Hotness!!!